Events
Please visit this page often to find out the latest information and events that are going on at your public library.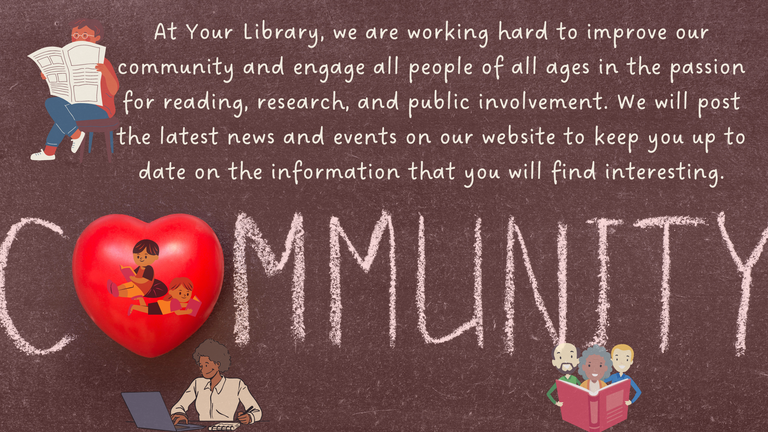 The Ponder Poets

The Ponder Poets are an adult poetry group that meets at 5:30 pm on the third Monday of every
month 

at the Ironwood Carnegie Library

! Come and listen or bring your own poems to share! Check
the calendar for their next meeting!
The Ironwood Carnegie Library Writers' Group
The writers' group is intended for fiction and non-fiction creative writers high school-aged and up!
The group is led by local author Amanda Clark. Writers of all levels and experience are welcome!
Feel free to bring writer samples or just come to listen! The group meets on the second Saturday and 
the third Tuesday of every month at the Ironwood Carnegie Library. Check the
calendar 

for their next

meeting!
Diversity Matters Reading Group 
The Ironwood Diversity, Equity, & Inclusion Team, developed the Diversity Matters Reading Group to create valuable community conversations regarding diversity, equity, sexual orientation, and inclusion in the Gogebic Range area. The group meets via Zoom conferencing. Links will be sent out prior to each date. Interested in joining? Contact Carol Erickson at cberickson5@gmail.com. Check the calendar 

for their next

meeting!
The Ironwood Area Schools will be asking the community to support a renovation project in May.  Visit the link below to learn more:
Ironwood Area Schools Bond Issue