Director's Message
We are pleased to provide this online presence for your convenience and enrichment.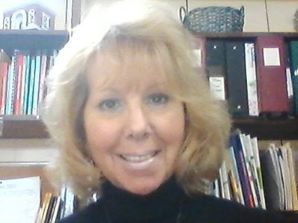 Welcome to the Ironwood Carnegie Library!
Dear Friends,
"We each contribute our own book to the great library of humanity."
― Steve Maraboli, Unapologetically You: Reflections on Life and the Human  Experience
…And here comes autumn!  It seems as though we just had our Summer Reading Kick-Off and suddenly, the festivities and events that fill almost every day of the library's summer are done and we are priming up for autumn activities and (dare I say it?) the winter reading season!
Speaking of autumn events and winter reading, the Friends of the Library have scheduled their Autumn Used Book Sale for Saturday, October 14th from 7:30am to 2:30pm at the Ironwood Memorial Building.  Friends of the Library members can enjoy early bird shopping on Friday, October 13th from 2pm to 6pm.  The autumn sale is a great time to stock up on winter reading, especially for those days when blustery weather means a trip to the library for a new load of books is too risky!
We also will be back with our Ironwood Carnegie Adult Book Club and the Diversity Matters Book Club after a summer break.  Check out our calendar for dates and selections.
We are excited to be diving into discussions with community members regarding our older adults and how we at the Ironwood Carnegie Library can do more to serve our seniors.  We will be adding an accessible restroom to our main level which will make visits here so much easier for many.  You also will be seeing more programming for adults, all thanks to our American Library Association grant!
We recently submitted a grant to the State of Michigan Labor and Economic Division to allow us to add a 2,500 community center space to the library.  This would allow us to do so many things, including expanding on early childhood development programming and early childhood literacy events for families across our community.  The space would also make us better able to provide programming for older adults struggling with cognitive and physical challenges, as well as expand our workforce development resources and activities through a new job seeker niche, basic literacy classes, and more.  While the grant is very competitive, we know that our library is the perfect site for a community center that can offer a multitude of programs and services to all.  Keep your fingers crossed for us!
We are also working on re-vamping our Young Authors and Illustrators Club and hope to be working with Gogebic County 4H on an exciting new opportunity for our kiddos to use their imaginations and create!
AND...(and this is super exciting) we are thrilled to announce that Angeline Boulley, author of the Great Michigan Read 2023 book The Firekeepers's Daughter, will be making an author visit here in Ironwood in April 2024!  Details will be coming soon!  We are so happy to be partnering with Gogebic Community College and with the Wakefield Public Library on the Michigan Read, which is presented by Michigan Humanities and supported by national, statewide, and local partners, including the National Endowment for the Humanities, The Meijer Foundation, Laborers' International Union of North America, MSU Federal Credit Union, and Library of Michigan.
Here's wishing everyone a wonderful September, filled with lovely colors, beautiful weather, and of course, lots of great books!
Lynne Wiercinski, Director
Ironwood Carnegie Library