We have thousands of downloadable resources available to our patrons!
Digital services such as ebooks, audio, online magazines and databases are available from virtually anywhere...with a library card!
Everyone loves a visit to the library, but we also live a digital life. No worries...you have access to a library without walls!  
Great Lakes Digital Libraries is our collection of ebooks, audiobooks, and digital magazines available through Overdrive. You can access the free app Libby from Overdrive. Select Apple or Android to find the app right for your device!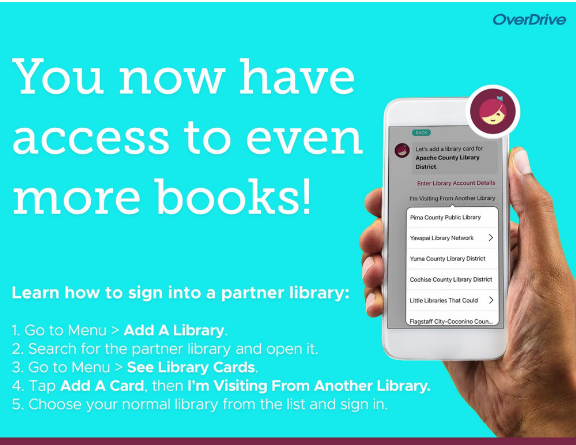 MeL, or the Michigan eLibrary, is a 24/7 library for all Michigan residents.
Melcat means you can order books, movies, music, and more and have the delivered to us, where you pick them up on your next visit! Learn how to put books on hold here.
MeL Databases allow you instant access to full-text articles from tens of thousands of magazines and newspapers. Databases are available for kids, adults, and on specialized topics such as car repair and practice tests.